8 Immune-Boosting Foods that are Perfect for Summer

​​Sun's out, guns out, am I right? Summer weather lends itself to outdoor exercise and a healthy and nutritious diet full of fresh food. To build a healthy body, it takes a well-rounded lifestyle. We've rounded up some high-antioxidant, immune-boosting all-stars to inspire you this summer.
Antioxidants are compounds in food that may help fight inflammation and free radicals in the body. So we're talking post-workout recovery, fighting against cancer cells, keeping your heart healthy, aiding in gout or other inflammatory diseases, balancing out your alkalinity levels, all of the good things!
Here are 8 immune-Boosting foods for you to explore and include in your summer recipes. As a bonus, some of these on the list are also active ingredients found in our patches.
This drink with Asian origins is a super immune system booster. It protects against oxidants and radicals and makes for a refreshing summer drink on ice. Grab yourself some loose leaf green tea or check out the matcha mixes on the market that make great iced lattes.
Our Energy Aid Patch containsGreen Tea Extract,which delivers catechins that regulate blood sugar and promote fat burning.
There's no shame in admitting that you've eaten a whole tub of guacamole to yourself in a single sitting. We love avocado for its skin health benefits. This healthy fat fruit (because it contains a pit) is loaded with vitamin E. Not to mention they're loaded with antioxidants and even help your body absorb antioxidants from other foods.
The anti-inflammatory powers of these little gems are astonishing. There have been stories about people diagnosed with cancer who have incorporated cherry juice into their diet and eradicated their cancerous cells. They contain polyphenol antioxidants, which keep your heart healthy to boot. The magic (and deliciousness) of these fruits are also great to reduce soreness post-workout.
Hailing from none other than New Zealand, we can now establish the apparent connection between this magical little fruit and the affectionate nickname for a native islander. The Golden Kiwi, in particular, has more vitamin C than a regular green kiwi. They also boast an ample serving of fiber, folate and other minerals your body needs for optimal functionality.Golden Kiwis also have a higher protein content and are more alkaline compared to their green cousins.
Serve up a bowl of fresh, chilled Gazpacho and watch your popularity skyrocket. Tomatoes, when grown under the summer sun, are so delicious.Containing the antioxidant lycopene, they also are a great source of vitamin C, K, folate and potassium. Tomatoes are beneficial for heart health, your skin and more. Be smart, though; tomatoes can also be more on the acidic end of the spectrum, so pair them with some greens to keep your body alkaline.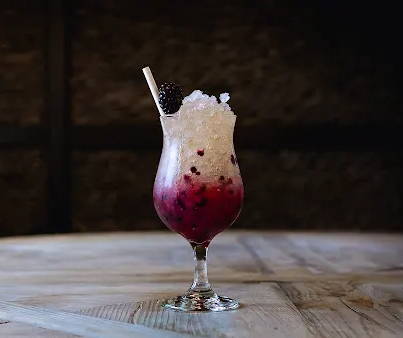 This Brazilian caffeine-rich plant is a natural coffee alternative and is akin to the antioxidant properties found in Green Tea. Often found in energy drinks as an ingredient or as a standalone.The word guarana comes from the Tupi-Guarani wordwarana,which means "fruit like the eyes of the people."
Guarana extractis inour Energy Aid Patch, gives you alertness and helps to burn fat. The plant is also known for its skin and heart health benefits.
Drenched from the summer sun, freshly picked from the orchard, the smell alone of a peach is enticing before you take a bite. That gorgeous golden-orange tone comes from beta carotene, and when you eat a peach, your body changes it into vitamin A. The latter is good for eye health, and if you are familiar with beta carotene, it is often found in products for healthy hair.
The tropical fruit thatdoes belong on pizza is perhaps the best fruit of summer. A hot take, yes, but just think of the juicy sweetness and how pineapple can immediately elevate a fruit platter. Containing the antioxidants: phenolics, flavonoids, and vitamin C,and the digestive soother, bromelain, it's obviously a favorite. Beyond its deliciousness, it's an incredibly healthy fruit worth bringing to your next BBQ. It's also known symbolically as a housewarming gift, so if you have new homeowners to celebrate this summer, it's a great thing to bring!
Now that we've rounded up these 8 foods for summer that are all high in antioxidants and have various other selling points based on scientific facts behind them, which are you going to enjoy while catching some rays?